April 9-11
The Archery Division of the Blue Grass Sportsmen's League is proud to host the International Bowhunting Organization's Spring National Shoot, April 9-11, sponsored by Whitetail Heaven Outfitters and Whitetail Outfitters Elite Outdoor Superstore.
Registration is available on site, with classes for everyone. Ranges open daily at 7:30 am. You do not have to be a member of BGSL or IBO to shoot in this event. Each class will have a 40 target course to shoot, shoot them all in one day or break it up over the three-day event. Score cards must be turned in by 1:00PM on Sunday.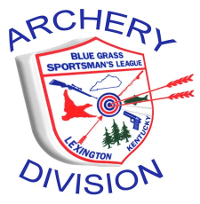 Onsite Registration:
Thursday 12:00 PM- 7:00 PM
Friday 7:00 AM- 7:00 PM
Saturday 7:00 AM- 2:00 PM
Host Hotel:
Comfort Inn
100 All Star Way
Nicholasville, Kentucky 40356
Phone: 859-305-9971
RV and Camping Options
Call the BGSL Office at 859-858-4060 to reserve a spot for your RV or to camp. Spaces are limited.
For more information regarding IBO at BGSL please email archery@bgslinc.com. Come on out and enjoy 3-D archery at its finest, and stop by our food vendor for a great meal!
Sponsored by Whitetail Heaven Outfitters and Whitetail Heaven Outfitters Elite Outdoor Superstore