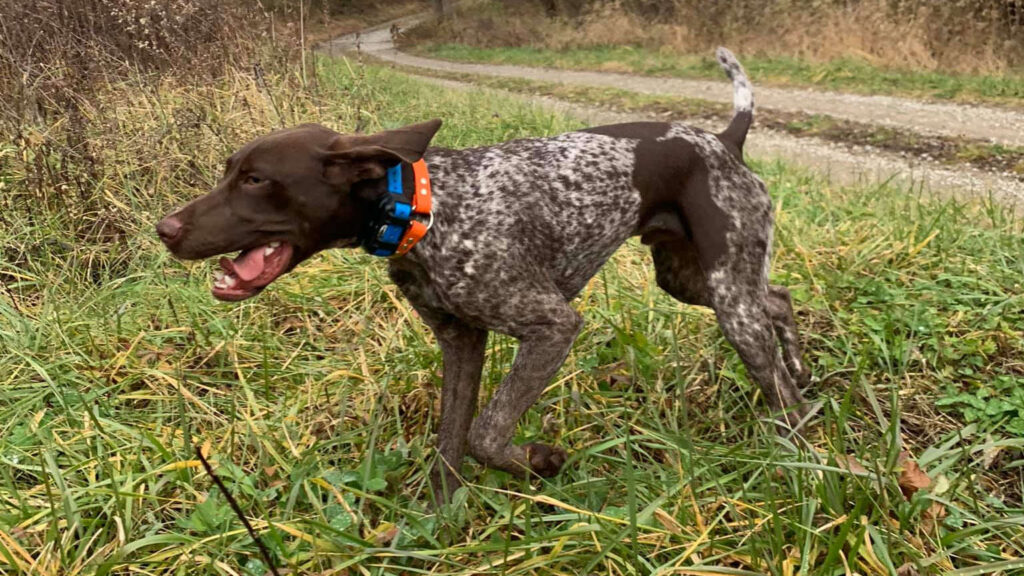 Operated by the Gun Dog Division. Features about 40 acres for training gun dogs. You can also train dogs in the Old Fishing Lake. For more information regarding the division or the Dog Training Fields please e-mail gundog@bgslinc.com.
---
The BGSL Pointer Division welcomes anyone with an interest in hunting with dogs. Whether that would be using beagles to hunt rabbits, pointers/setters for bird hunting, or retrievers for waterfowl hunting – our Division is the place for you.
The Division offers training equipment and pigeons for the beginner, as well as quail for the more experienced dogs. The fields are full of rabbits and the BGSL pond is a great place to work with your retriever. Pricing for the training equipment and birds is very reasonable and many Division members are available to help you get started.
As with the other BGSL Divisions, the Pointer Division will be host to many events this season. Field trials, tower shoots and upland bird hunts will be available to anyone with an interest in hunting with dogs. Keep any eye on the calendar for upcoming dates – get your registration in early to assure your spot.
Monthly Division meetings are held on the 2nd Tuesday of each month beginning at 7pm at the Pointer Division Clubhouse – we hope to see you there!
---
BGSL Gun Dog News
News section will be updated soon. Please check back again.
---
BGSL Trial Rules
Modified UFTA Rules
20 minute time limit
Scoring:
Point = 10 pts
Acted on/harvest = 10 pts
Full Retrieve = 10 pts
Partial Retrieve = 5 pts
Points will only be awarded for a point on a bird one time. A second point on the same bird will NOT result in points. For a point to be counted it must be 3 seconds.
A full retrieve is to the handler with only one step allowed toward the dog. All other retrieves will be counted as partial.
A bumped bird is still in play and will be scored normally.
Any bird caught by the dog will not count unless it has be acted on.
Ties will be broken by time – if four birds are taken in less than 20 minutes, the lowest time will decide the winner. The second tie breaker is decided by the time that the first bird is put in the handler's bag. The third tie breaker will be the score in the points column.
The order of dogs running will be a blind draw.
There will be no deductions of any kind.
ALL OTHER RULES WILL BE UFTA RULES