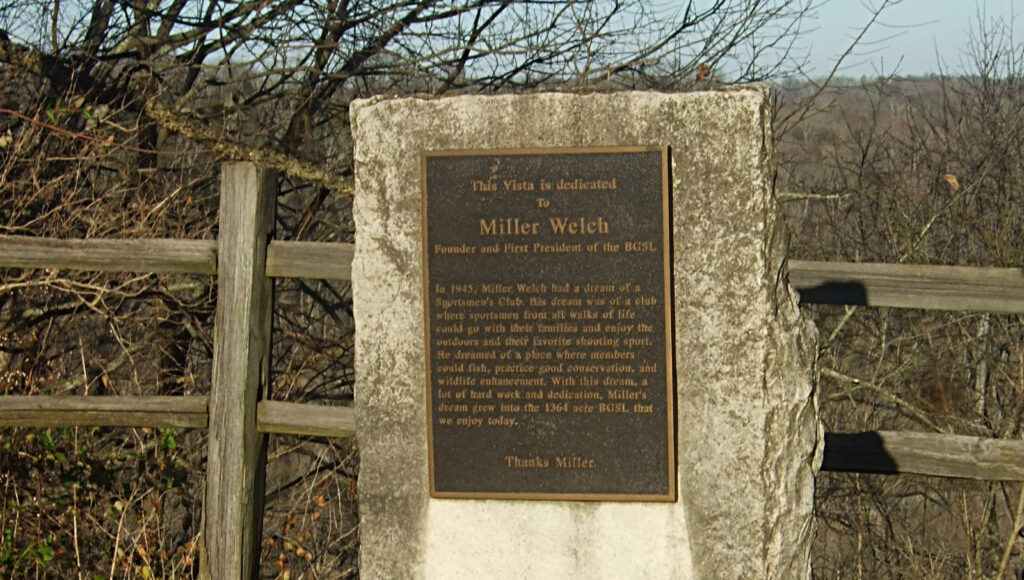 Established in 1945 to promote the honor, dignity, and ethics of good sportsmanship among its members, the Blue Grass Sportsmen's League (BGSL) is Kentucky's largest sporting league. In addition to offering a wide range of outdoor sporting activities in Kentucky's finest facility, the BGSL practices and promotes wildlife conservation, education, and habitat restoration for both game and non-game species. We assist the Kentucky Dept. of Fish and Wildlife by establishing hunting and fishing programs and help develop Kentucky's natural resources.
Located just 4.1 miles South of Wilmore at 2500 Handy's Bend Road, the Blue Grass Sportsmen's League is a non-profit organization dedicated to conservation and the environment, hunter education, wildlife and habitat restoration, and youth education in sportsmanship.
Our members enjoy the finest shooting sports facilities in Kentucky along with the camaraderie of our enthusiastic sportsmen. We have the opportunity to view over 300 wildlife species, enjoy lake and river fishing, and carefully managed hunting for Deer, Turkey, Quail, Dove, Pheasant, Squirrel, Duck, and Goose.
We hope you enjoy your visit to our website. Call us at 859-858-4060, send e-mail to Membership, or stop by to take a tour of our amazing 1400 acre facility. See printer friendly map of BGSL with directions.
We know once you do, you and your family will want to join in on the fun!
 – The Blue Grass Sportsmen's League
---
Blue Grass Sportsmen's League
2500 Handy's Bend Road
Wilmore, KY 40390-8029