Lexington's premier shotgun sports venue, Bluegrass Shotgun & Trap is the Bluegrass region's destination venue for skeet, sporting clays, trap, and 5-stand.
Situated on the 1400 acre Blue Grass Sportsmen's League and only 4 miles outside of downtown Wilmore, Bluegrass Shotgun is only a short drive from the southwest side of Lexington.
The venue includes a fully automated sporting clays courses consisting of 16 stations with the level of difficulty indicated on each station, two skeet fields, and a covered 5-stand course overlaid on skeet field 2. In addition to the range facilities, the division has an air-conditioned clubhouse with restroom, adequate parking and (10) golf carts available for rent that can be used on the courses.  Trap, Skeet and 5 Stand are lighted and we shoot on Thursday night.
Employees and members of the club are always willing to introduce new shooters to the various sports, and are a great resource to find out about the nuanced rules of each, and how they differ from one another.
Level 1 Shotgun instructors are available for lessons to help you with the basics of all clay target sports. 
For information on Registered Sporting Clays events go to www.nssa-nsca.org  for current shoot schedule
Hours:
Closed Monday & Tuesday
Wed – open 2p – 5p
Thurs – open 2p – 10p  ( shooting under lights )
Fri – open 2p – 5p
Sat & Sun open 10p-5p
For more information call the Club at 859-858-4458
Check out the Blue Grass Shotgun, Skeet and Sporting Clays Facebook page for shooting information in KY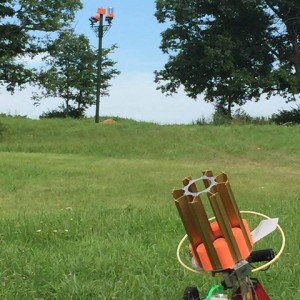 https://www.facebook.com/Blue-Grass-Shotgun-Sporting-Clays-and-Skeet-937732689581094/?ref=bookmarks