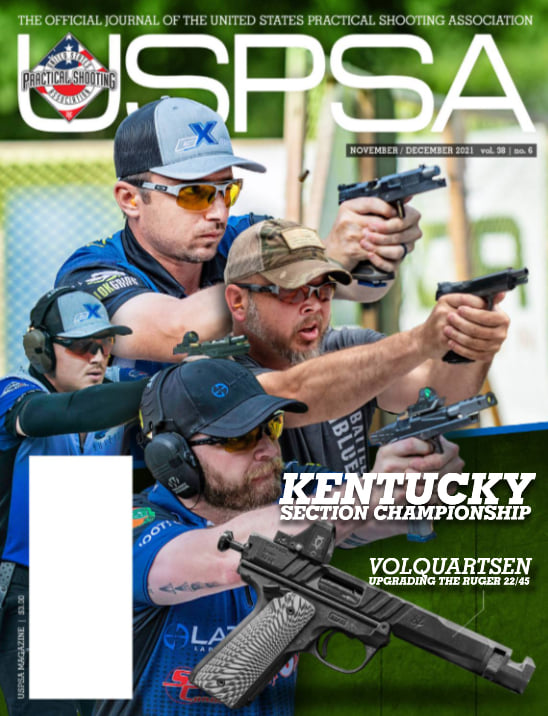 UPDATE: Match featured on Cover of November/December USPSA Magazine
June 18-20
This is the second annual USPSA Kentucky Section Championship! 12 stages, 300+ rounds, single day match format. Cash payout based on division participation! Come on out and see how we roll in the Bluegrass!
Be sure to visit the KY USPSA Section Championship Page on Facebook.
Registration on Practiscore:
https://practiscore.com/2021-ky-uspsa-section…/register
2021 USPSA KY Section Sponsors
Clicking on the image below will take you to a page of sponsor graphics with links to their websites. Please thank them for their support by supporting them with your business!