USPSA December 4&5; Night Match December 4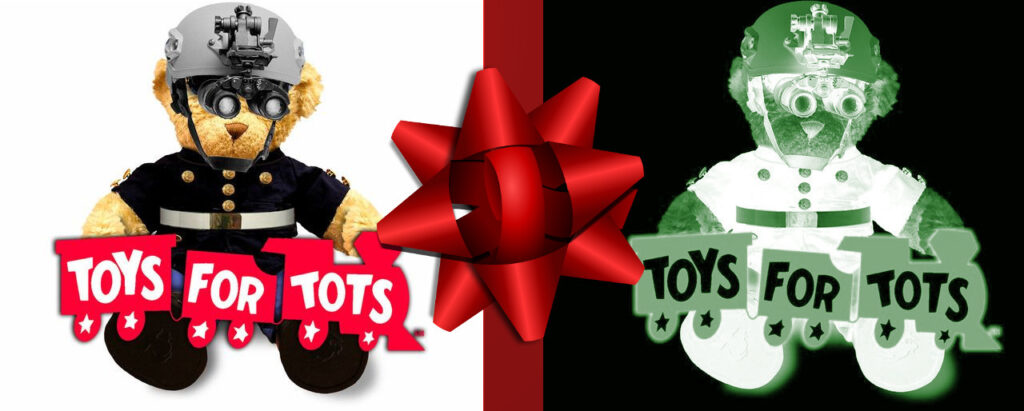 IT IS TIME, ONCE AGAIN, FOR THE Blue Grass Sportsmen's League TOYS FOR TOTS PRACTICAL SHOOTING EXTRAVAGANZA!!! For 2021, this is going to be bigger and better than ever, with more opportunities to shoot, but more importantly, MORE OPPORTUNITIES TO DONATE!!
Entry fee PER EVENT ENTRY is one (minimum) new toy in original packaging (no wrapping paper please) with a minimum value of $20. PLEASE NO TOY GUNS!!! This is a requirement of Toys for Tots. Shooting the USPSA match twice and the night match? You got it, that is 3 toy donations. Please think about a variety of BOYS AND GIRLS toys!!!

Come out and support this very worthy cause! Even if you are not able to shoot in the matches, you can bring a toy to donate.

We will be setting up Friday afternoon, December 3rd and Saturday Morning, December 4th. PLEASE COME OUT TO HELP SETUP IF YOU CAN!!

USPSA Match SATURDAY and SUNDAY, December 4th and 5th
We will be running a USPSA match on SATURDAY and SUNDAY, December 4th and 5th. It will be the same match both days, and you will have the opportunity to shoot the match on either day OR both days in DIFFERENT DIVISIONS. You cannot shoot the match twice in the same division. If you want to shoot twice (once each day), just register twice using the appropriate link below.
The USPSA match will be 6 stages, approximately 130 rounds, no classifier.
Start time on Saturday, December 4th is 12:00 PM Eastern (Noon)
Start time on Sunday, December 5th is 10:00 AM Eastern
Sign up here:
https://practiscore.com/2021-bgsl-toys-for-tots-uspsa-match/register

Night Match, December 4
On Saturday night, December 4th, we will also be running a night match on modified stages from the USPSA match. This match can be shoot using visible white light or night vision. Anyone shooting night vision will likely be moved to squads with other people also running night vision. All guns can be shot from a low-ready condition, so you do not need a holster for your handgun with a light if you don't have one. If you have one and want to run it, RUN IT! The night match can be run as 1 gun or 2 gun. Night match will be scored time plus and will be all paper targets.
The night match will be 5 stages, approximately 130 rounds, and the divisions are as follows:
Pistol Only
Rifle Caliber Carbine Only
PCC Only
Pistol/ Rifle Caliber Carbine
Pistol/PCC

Sign up here:
https://practiscore.com/2021-bgsl-toys-for-tots-night-match/register