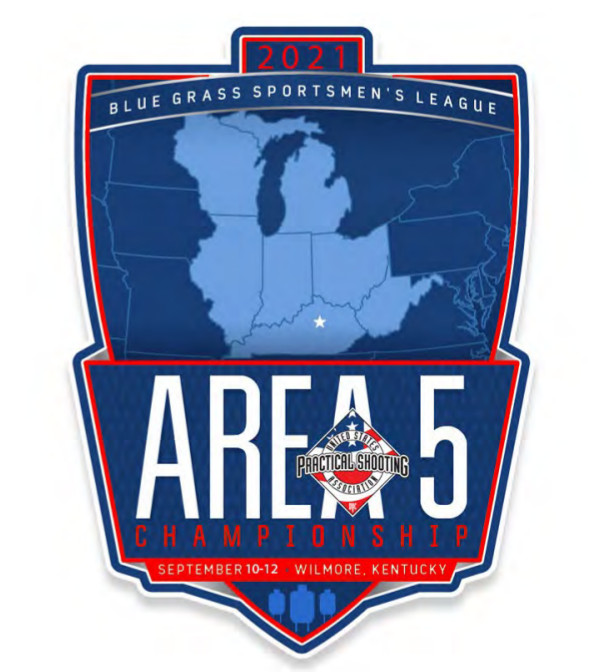 September 10-12
The Blue Grass Sportsmen's League and the Bluegrass Pistol Club (BGSL Pistol Division) are proud to announce the return of the USPSA Area 5 Championship to BGSL. Last year the Pistol Division worked with very short notice to host the 2020 USPSA Area 5 Championship when the original host club cancelled it due to covid19, and Match Director Lafe Kunkel put on a successful match at BGSL. It is, in fact, the highest level pistol match ever held at BGSL: Area 5 includes Illinois, Indiana, Kentucky, Michigan, Ohio, Wisconsin, and West Virginia.
This year, the 2021 USPSA Area 5 Championship at BGSL will be even bigger and better than last year.
Pit Closures for setup will begin Saturday, September 4, with Pits 1, 3, & 4. Pit 2 will remain open for pit pass holders through Tuesday, June 15, then will be closed through the rest of setup, competition, and tear down with the other pits. Remember to check the BGSL Events Calendar for the most up to date pit availability, as the calendar will be updated daily, particularly during take-down.
More about the Match:
Registration at this link:
https://practiscore.com/2021-area-5-uspsa…/register
---
2021 USPSA Area 5 Championship Sponsors
Don't forget to thank and support the Sponsors of this match!
Division Sponsors
Stage Sponsors
Donor Sponsors