Show your pride as a member of the Blue Grass Sportsmen's League and celebrate BGSL's 75th Anniversary by wearing one of these caps, for the excellent price of only $15.
Call the BGSL Office at 859-858-4060 to reserve a cap in the color of your choice (if available) for pickup on your next visit to the club or to request an available color for the next order.
The front features an embroidered, multi-color seal of the BGSL.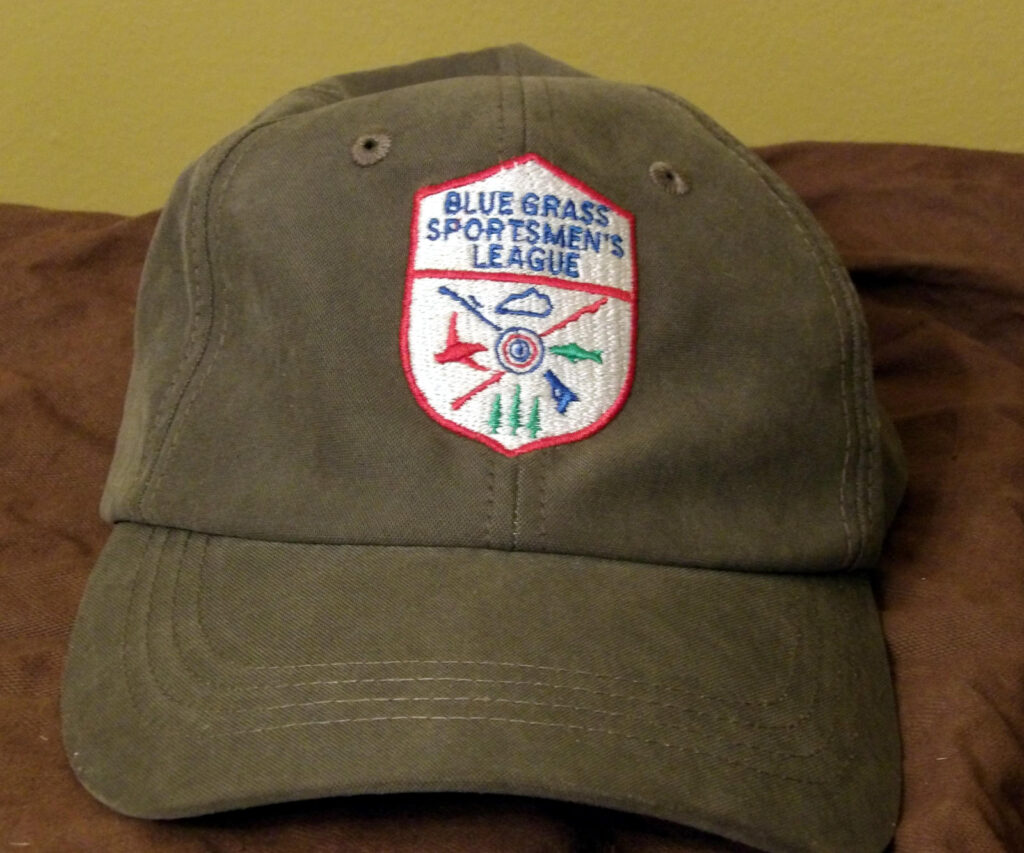 Multiple base colors (e.g. blue, olive as shown, black, etc.) are available, even pink, hunter orange, and camo (even it is not really a color, but a pattern), so you can, should you wish, make a fashion statement with this cap as well.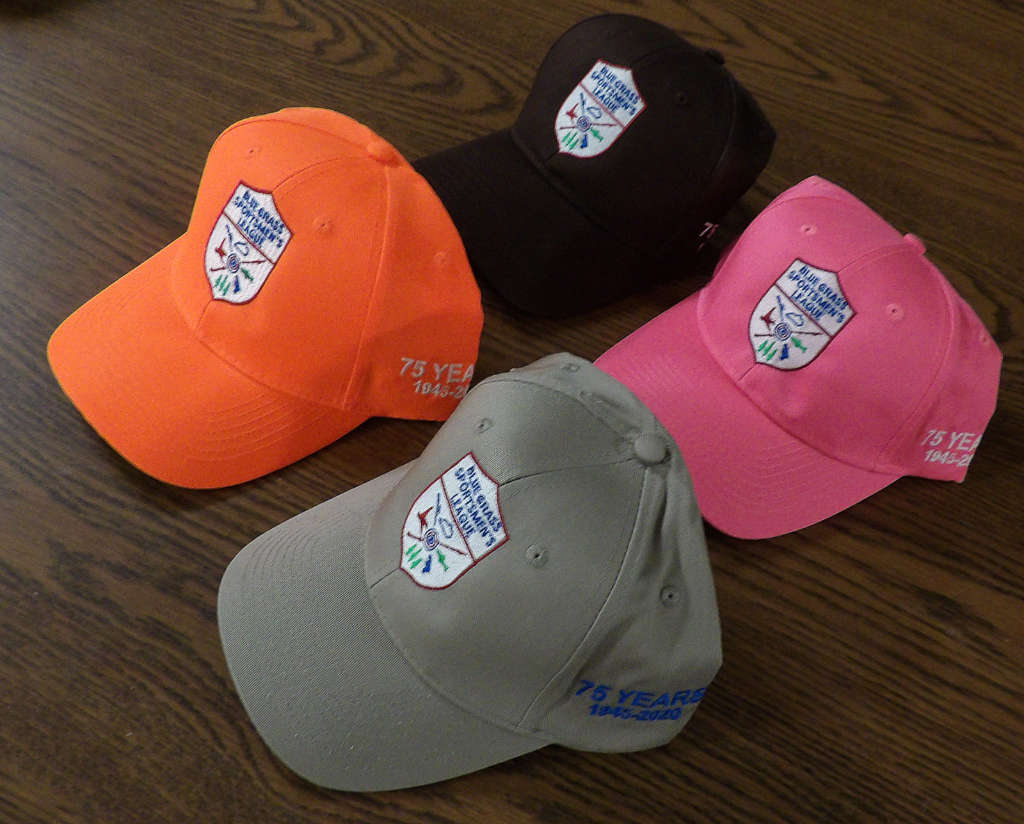 One side is plain, while the other is embroidered with "75 Years/1945-2020".
The back of the cap identifies you as a member of the state's oldest and best sportsmen's league, and features a highly adjustable strap (one size fits most anyone). The loose end of the strap may be tucked into the edge of the openening for neatness.