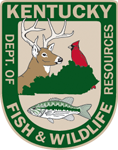 Saturday, August 28, 8AM

There will be a hunter education class for Bow Hunters on Saturday, August 28, organized by BGSL member Rafaelito Fraden. The class will start at 8AM in the main clubhouse and finish up outside in the old Archery area for the afternoon. At the conclusion of the class, successful attendees will receive both orange hunter safety cards (required to hunt) and Bow Hunter cards.
Attendees should bring a lunch and dress appropriately for the weather forecast, as quite a bit of time will be spent outdoors for the second part of the class. The link to sign up is here: https://www.register-ed.com/events/view/169275, and the linked page also has an option to contact Rafaelito with any questions you might have about the class.