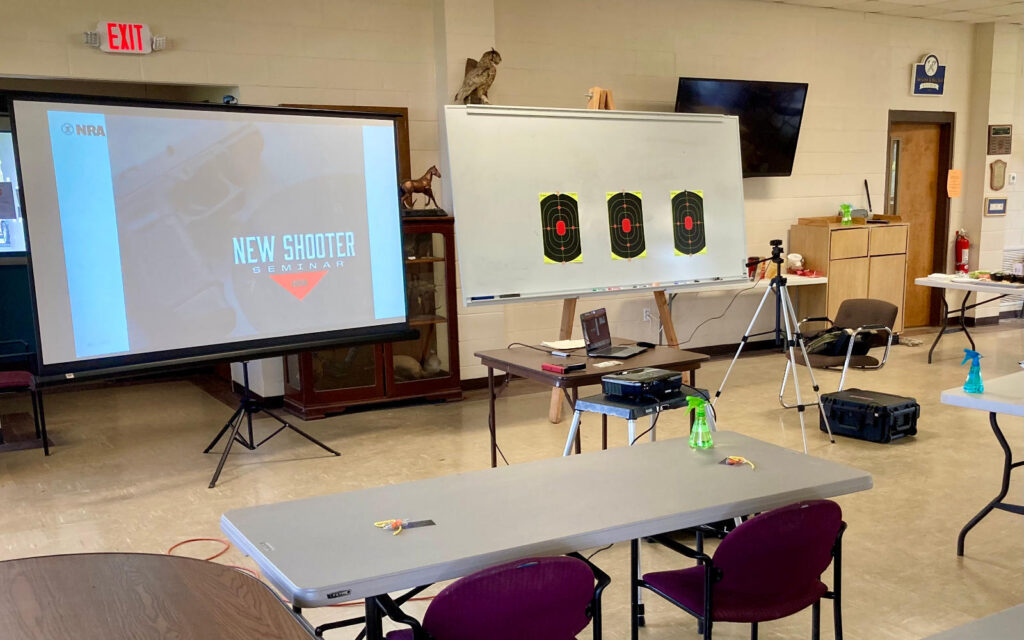 Women's Basic Pistol Class — Tuesday, February 15, 6:00-8:30PM
This class covers the basic fundamentals of pistol shooting while supplementing the classroom learning with hands on training utilizing gun simulators and airsoft pistols on the virtual range. NO LIVE FIRE IN THIS CLASS This class is intended as a prerequisite for Intermediate/Defensive Handgun (part 2) which does include live fire and range time
Course Description & Signup Link
Women's Intermediate/Defensive Pistol with Live Fire — Thursday February 17, 2-5PM
This class introduces intermediate and defensive handgun skills. Classroom learning is supplemented with live fire on an outdoor range. I do have handguns available for those students who do not own their own firearm.
Course Description & Signup Link
Coed Intermediate/Defensive Handgun Class with Live Fire — Sunday February 27, 2022, 11am-3pm
This is an intermediate handgun class which introduces the defensive handgun mindset and allows the student to practice more dynamic shooting skills. We will cover drawing from the holster, shooting from cover, and moving and shooing.
Course Description & Signup Link
Get your Valentine an Individual or Couples Lesson from Natalie