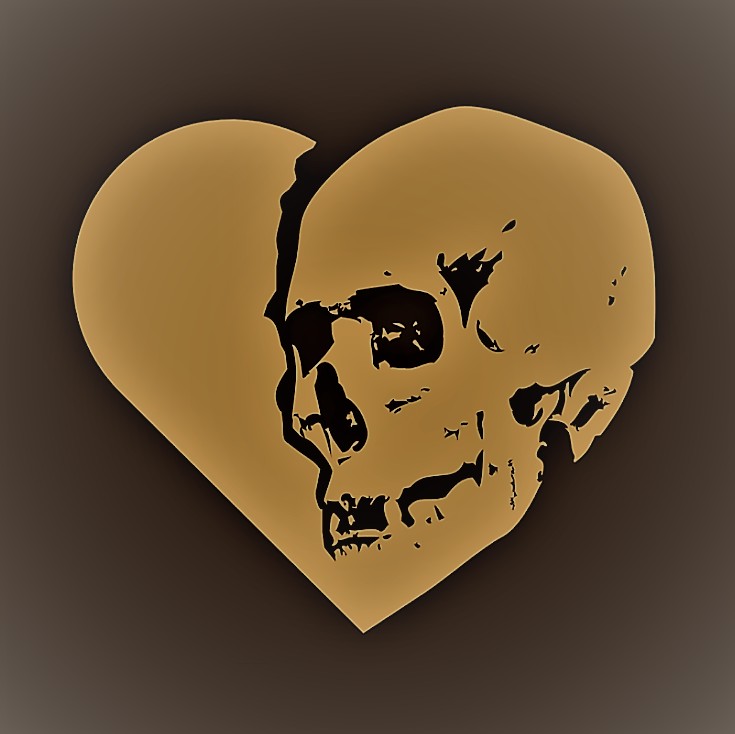 A 'run and gun' of Heartbreaking proportions. Challenging your competence in shooting, movement, and situational awareness when cold, tired, and under pressure. You should arrive prepared to battle the elements, our movement course, and courses of fire. This is an opportunity to see if you have the mental fortitude to push yourself through the course during the winter. When planning gear consider what you would take in the woods for 8 hours in February in this location. It is important to always be prepared for problems and potential extensions of time outside due to illness, injury, etc. Cell service should NOT be considered available when planning your gear. This event is intended for experienced shooters that are familiar with their equipment. Pre-registration is required. Participation is limited so that the course may be completed during daylight for all participants.
This year's event is in support of Resiliency Outreach – who is supporting our veterans every day!
Read More

Start times: 8 AM (first runner leaves start) – 3 PM (last runner leaves start). Competitor meeting at 7:30 AM EST at Clubhouse
End times: Course closes when the last runner completes the course OR at sunset.
Course Length: 7+ Miles . Expect ~1000ft elevation gain across a mixed of groomed gravel and trail.
Registration: $90
Equipment: All equipment should be zeroed and ready to go.
o Pistol: 9mm or larger centerfire caliber
o Rifle: .223 or larger centerfire caliber
o Safety: Eye and hearing protection is REQUIRED in all shooting areas
o Knife: attendee's choice.
o Stopwatch: as needed to manage wait times
Round Count: TBD
Classes:
o Race: carry all and only what you need to finish the course effectively.
o Heartbreak: Challengers under 150 LB must finish with a pack/plate carrier weighing at least 20 LB. Challengers weighing over 150 LB must finish with a pack / plate carrier weighing over 30 LB. Primary and secondary weapons DO NOT count toward finishing weight.
o Plus: Added challenges for either Race or Heartbreak Division
Scoring:
• Overall scoring is a 50/50 combination of competitor run score and stage score.
o RUN = 50% of score
o Stages = 50% of score
• There may be opportunities to decrease your run score as a competitor traverses the course at interim 'challenge stages'.
• Hits will be required as noted prior to course of fire. RO's will call hits at distance where necessary (this will be indicated during the stage briefing).
• There is a max par time of 180 seconds for each stage (i.e. if a competitor time reaches 180 seconds they are FINISHED with the stage course of fire). Scoring will commence when:
o Competitor indicates they have finished the course of fire OR they reach max par time.
• Misses:
o >100 yards: 10 seconds
o <100 yards: 20 seconds
• Failure to engage (FTE) a target results in a penalty equal to the number hits required x miss penalty. Example: if 3 hits are required on a target under 100 yards and an FTE occurs the penalty would be 3×10 seconds=30 second penalty.
Safety:
• You must adhere to the rules as defined by Bluegrass Sportsman's League during participation.
• This is a COLD range. All weapons must be unloaded unless directed otherwise by a Range Officer. Hot guns at any location other than a course of fire (once directed to load and make ready) will result in a disqualification.
• Dropping a loaded weapon will result in a disqualification.
• Muzzles must be pointed in a safe direction at all times.
• Handguns must be holstered unless in a safe zone or directed by an RO.
FAQ:
Do I run with a cold or 'hot' gun? – This is a COLD range. All weapons will be loaded as required at the direction of an RO at each stage. All guns must be cleared prior to exiting a stage.
Where do I equip my guns? – There are 'safe' areas around the course. While rifles may be carried unloaded with muzzle in a safe direction pistols may ONLY be equipped in safe areas. Carrying of pistols between vehicle and safe area must be completed with the firearm in a storage device (bag, box, etc.).
Can I leave my gear placed as needed on the course? – No, you must carry all gear used during the course from start-finish (minus consumed ammo, materials, food, drink, etc.)
Are there any ammo restrictions? – YES! No hardened perpetrator core ammo. No tracers. We're using steel and don't want it damaged. If your ammo attracts a magnet leave it at home!
What's the furthest target? – 300 yards
Are there obstacles? – Yes. Enjoy.
What are we shooting? – Primarily steel from 7 – 300 yards. Course of fire will be provided prior to the match.
When do I need to be onsite? – Registration starts 6:30am EST. All shooters must be present for shooters meeting at 7:30 am. First runner at 8:00am.
How are start times selected? – Random selection.
DO I weigh in? – Yes, at the end for Heartbreak Class only.
Are there facilities? – BGSL has minimal facilities for ordering food, etc. Pack your food and beverages. However, Coffee, Cider, Hot Chocolate and post-course snacks will be provided at the club house.
Will I get wet? – We appreciate it may be below freezing at the time of the event. Therefore, intentional water obstacles have been removed from the course for February.