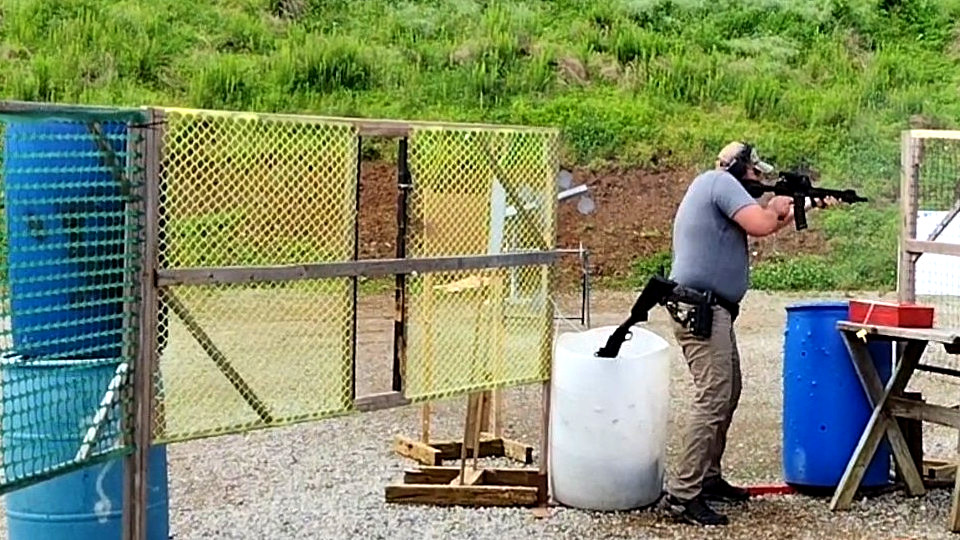 Intermediate Carbine Skills Drills
Saturday, July 2, 9am-12pm
Pick up where the June 4 Introductory Carbine Skills Drills left off. The Intermediate class is designed for the AR platform (this is not an NRA class) and is not a beginner's class! Please be comfortable with manipulations, moving with the rifle, and getting into various and sometimes difficult shooting positions. BGSL members have been asking for the Carbine Skills Drills to return for some time, so don't miss this opportunity to find out what the buzz was all about. If the class is full when you try to sign up, contact Brian to let him know you were interested so he can plan future classes.
NRA First Steps Pistol Orientation
Tuesday, July 19, 5:30pm-8:30pm
NRA's most basic pistol class, ideal for new or prospective pistol owners as well as for introducing young people to pistols properly and safely, the NRA's First Step Pistol Orientation is designed to provide a hands-on introduction to the safe handling and proper orientation to one specific pistol action type. This course is at least three hours long and includes classroom and range time. Students will learn the NRA's rules for safe gun handling; the particular pistol model parts and operation; ammunition; shooting fundamentals; cleaning the pistol; and continued opportunities for skill development. Students will receive the Basics of Pistol Shooting handbook, NRA Gun Safety Rules brochure, NRA Marksmanship Qualification booklet, FIRST Steps Course completion certificate.