Pistol Instructor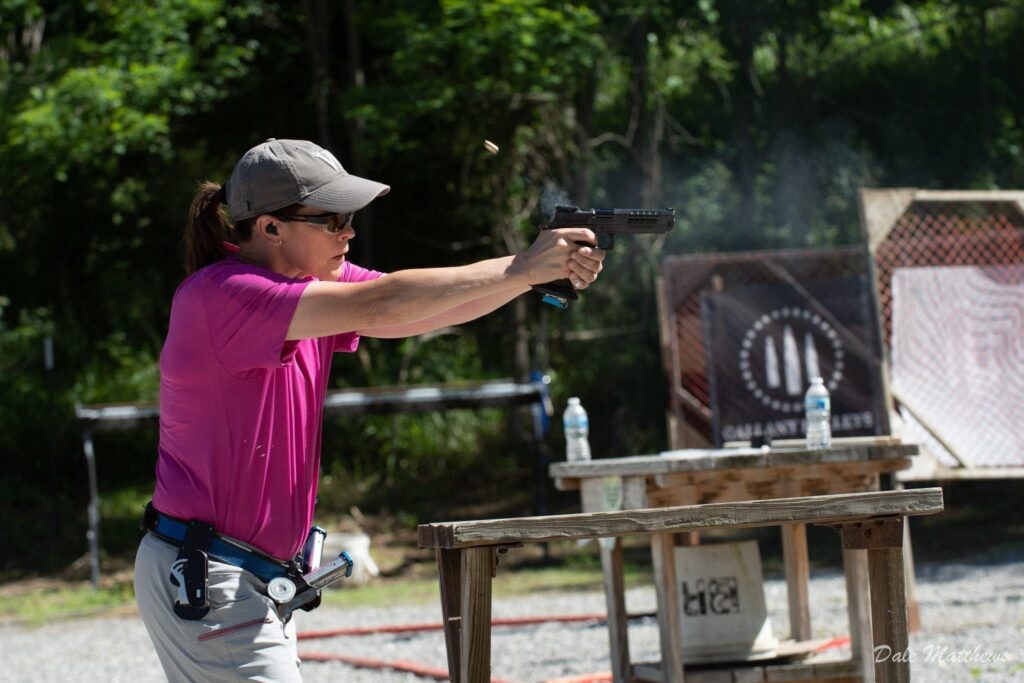 About Me
I am a certified National Rifle Association (NRA) Firearms Instructor, a certified USPSA Range Officer(NROI), an Official USCCA Partner, and a USCCA Certified Firearms Instructor for Concealed Carry and Home Defense.

I have shot competitively for the last four years, and I am an active member of the United States Practical Shooting Association (USPSA), Steel Challenge Shooting Association(SCSA), Glock Sport Shooting Foundation(GSSF), and International Defensive Pistol Association(IDPA). I am also now now a member of Cabela's (Lexington) Pro Staff Team.

I passionately enjoy all aspects of shooting, and I am eager to pass along my enthusiasm to those individuals who are interested in improving their basic handgun fundamentals. I would love the opportunity to introduce new shooters to the world of competitive shooting, as well. Hours of personal instruction from well known instructors has helped me develop an effective training strategy to apply to students.

I teach a basic pistol class with an emphasis on gun handling safety and shooting fundamentals. These classes are scheduled in small groups, couple's classes, or as private individual lessons.

I would love the opportunity to help you progress as a shooter. Please contact me for further information.
Natalie Bohon
Email: Natbo70@gmail.com
Phone: 859-421-9912
Facebook: Natbo70
Website: natbofirearmstraining.com
---
Classes that Natalie Offers
Gun Safety/New Shooter/Laser Pistol Simulator class
Basic Pistol Class
Intermediate Handgun Class: tactical and introduction to the shooting sports
Personal Protection Inside the Home
Personal Protection Outside of the HomeDefensive Pistol
CCDW
Defensive Pistol
Refuse to be a Victim
Women's Only Classes
Personal and Couples Instruction at all levels
---
---
News from Natalie
Natalie is now a member of Cabela's (Lexington) Pro Staff Team
---
Videos from Natalie